Sealing systems, our job since 1981
For more than 40 years, FRANCE JOINT - SEALING SYSTEMS has specialised in the design, manufacture and marketing of sealing technologies and precision rubber parts for all of its customers, for whom product quality is a deciding factor.
We offer a complete range of hydraulic seals, pneumatic seals, O'Rings, X'Rings, back-up rings, static seals, guiding components, rotary seals, cassette seals, combi seals, face seals - floating seals, seal kits, precision seals and much more.
Our products
News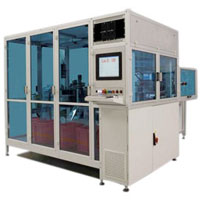 Investment - New automatic visual inspection equipment
France Joint just aquired an new automatic visual inspection & sorting equipment composed of two tables, which allows the superficial check on both sides. The pieces are loaded in a bulk and then separated, in different bins, into good parts (in the tolerance range) and scraps, at the end of each inspection station. The operator sets the machine with the parameters and the tolerances...