BECA 016 SAE J518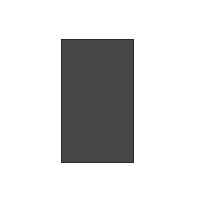 Description
The BECA 016 profile is a rectangular rubber flange seal suitable for hydraulic fittings SAE J518.
Advantages
Good extrusion resistance, little sensitivity to extrusion gaps
Good compression set
No twisting in the seal
No need for a connected back-up ring
Limited mechanical deformation on the seal cross-section
Long lifespan
Technical data
Temperature

-20°C/+200°C

Pressure

40 MPa

Medias

Mineral hydraulic oils
HL
HLP
HETG
HEPG
HEES
HFC
Others (contact our experts)
Applications
Flanges
Fittings
Materials
NBR 90 Shore A
FKM 90 Shore A
Dimensions
Installation drawing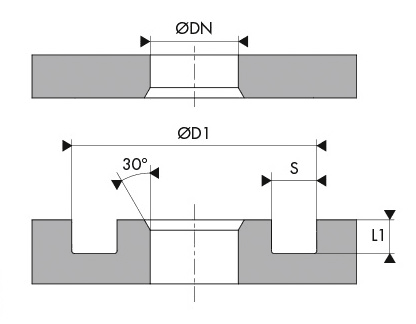 Materials
NBR
Nitrile rubber (NBR) is the general term for acrylonitrile-butadiene copolymer. The ACN content can vary between 18% and 50%. While the acrylonitrile content is important, the resistance to oil and fuel is more so. Conversely, the elasticity and compression set are not as good. The NBR has good mechanical properties and good wear resistance. However, its resistance to atmospheric agents and the ozone is relatively low.
Chemical resistance
Aliphatic hydrocarbons (propane, butane, petroleum, diesel fuel)
Mineral oils and greases
Fire-resistant fluids (HFA, HFB and HFC)
Diluted acids, low-temperature alkaline and saline solutions
Water (up to +100°C max)
Compatibility issue
Fuels with high aromatic content
Aromatic hydrocarbons (benzene)
Chlorinated hydrocarbons (trichlorethylene)
Polar solvents (ketone, acetone, acetic acid, ethylene-ester)
Strong acids
Glycol-based brake fluids
Atmospheric and ozone agents
Temperature range
-20°C / +120°C in static applications for NBR 90 Shore A
FKM
Depending on their structure and fluorine content, the chemical resistance and resistance to the cold in fluororubbers can vary. This FKM-based rubber is very often used for high-temperature hydraulics and pneumatics, for industrial valves, injection/fuel systems, motor seals and high-vacuum systems.
Chemical resistance
Mineral oils and greases, ASTM n°1, IRM 902 and IRM 903 oils.
Fire-resistant liquids (HFD)
Silicone oils and greases
Mineral and vegetable oils and greases
Aliphatic hydrocarbons (propane, butane, petroleum)
Aromatic hydrocarbons (benzene, toluene)
Chlorinated hydrocarbons (trichlorethylene)
Fuel (including high alcohol content)
Atmospheric and ozone agents
Compatibility issue
Glycol-based brake fluids
Ammonia gas
Organic acids with a low molecular weight (formic and acetic acids)
Temperature range
-10°C / +200°C in static applications for FKM 90 Shore A
Design guidelines

Design data for the housing
Nominal
flange size
Nominal diameter
ØDN
Outside diameter
ØD1 min - max
Axial section
S min - max
Width
L1 min - max
1/2"
13
25.40 - 25.83
3.94 - 4.45
2.79 - 2.92
3/4"
19
31.75 - 31.88
3.94 - 4.45
2.79 - 2.92
1"
25
39.62 - 39.75
3.94 - 4.45
2.79 - 2.92
1 1/4"
32
44.45 - 44.58
3.94 - 4.45
2.79 - 2.92
1 1/2"
38
53.72 - 53.98
3.94 - 4.45
2.79 - 2.92
2"
51
63.25 - 63.50
3.94 - 4.45
2.79 - 2.92
6 dimensions found
| | | | | | |
| --- | --- | --- | --- | --- | --- |
| 016.25853 | 1/2" | 13,00 | 25,85 | 3,40 | 2,80 |
| 016.32303 | 3/4" | 19,00 | 32,30 | 3,40 | 2,80 |
| 016.40153 | 1" | 25,00 | 40,15 | 3,40 | 2,80 |
| 016.45053 | 1 1/4" | 32,00 | 45,05 | 3,40 | 2,80 |
| 016.54403 | 1 1/2" | 38,00 | 54,40 | 3,40 | 2,80 |
| 016.63903 | 2" | 51,00 | 63,90 | 3,40 | 2,80 |