Aerospace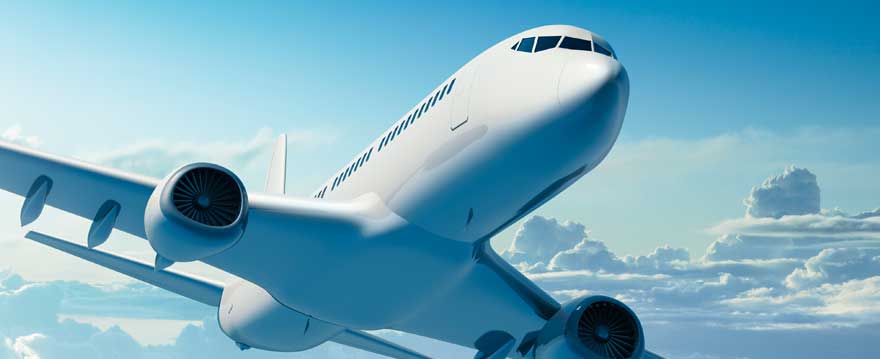 In the last few years the aerospace industry has seen major technological developments, with safety and performance being a central focus.
Aerospace engineers must be able to rely on solid and reliable partners when designing even lighter aircraft that is capable of adapting to increasingly extreme environments (high altitude with very low temperatures) while increasingly optimising fuel consumption. That's why France Joint works side by side with aerospace suppliers throughout their project and in line with their requirements, using innovative sealing solutions.
Cutting edge materials for extreme conditions
Polytetrafluoroethylene (PTFE)
Mostly used to make friction rings or back-up rings, PTFE is stands out because of its excellent chemical inertia, its very low friction coefficient (no "stick-slip" effect) and its resistance over a very wide temperature range (from -200°C to +260°C).
---
Elastomers
France Joint also has a wide range of rubbers, including EPDM, FFKM, FKM, FVMQ, HNBR and NBR, which provide numerous options for chemical inertia and thermal resistance. These materials are mainly used for making O'Rings, profiled seals and precision parts.
EN 9100 certification: An excellent quality approach
The renewal of our EN 9100 - AS 9100 - JIS-Q 9100 certification, which is today very coveted in the aerospace world, is a testament to our quality commitment to address "customer" and "product" risks.
Main applications
Landing gear
Braking systems
Flight controls
Engines
Fuel systems
Our products