Mobile machinery: Construction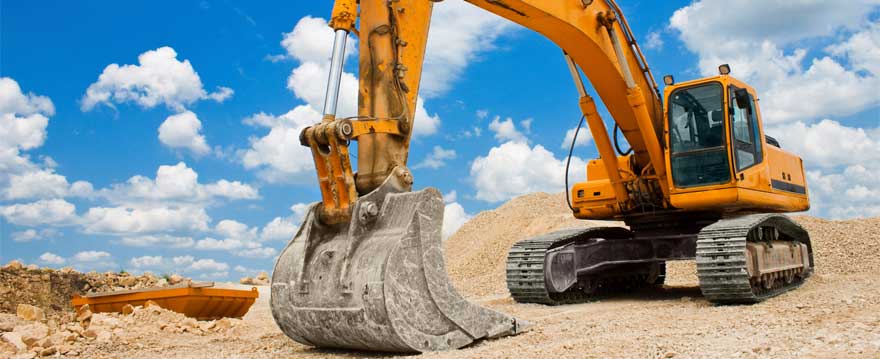 The harsh conditions with which construction machinery manufacturers are always confronted has led them to search for robust solutions for sealing and guiding.
France Joint endeavours to meet such requirements by offering a complete range of innovative and reliable products for 1st assembly and Aftermarket divisions. Our developments have provided us with technical solutions comprising geometric features that are perfectly suited to resist the mechanical constraints of such machinery (water hammer, diesel effects, mechanical impacts, etc.)
As a global provider of sealing components, France Joint provides you with its entire expertise on rotary seals, robust solutions such as cassette seals, combi seals or floating seals ... as well as hydraulic seals made from rubber (HNBR, NBR, FKM, etc.), high-temperature polyurethane or filled PTFE for heavily used hydraulic systems that are subject to pressure, temperature and speed in often extreme environments.
Main applications
Loaders
Backhoe loaders
Compactors
Scrapers
Extractors
Finishers
Cold planers
Levellers
Shovels
Sounders
Dumpers
Our products