Mobile machinery: Mining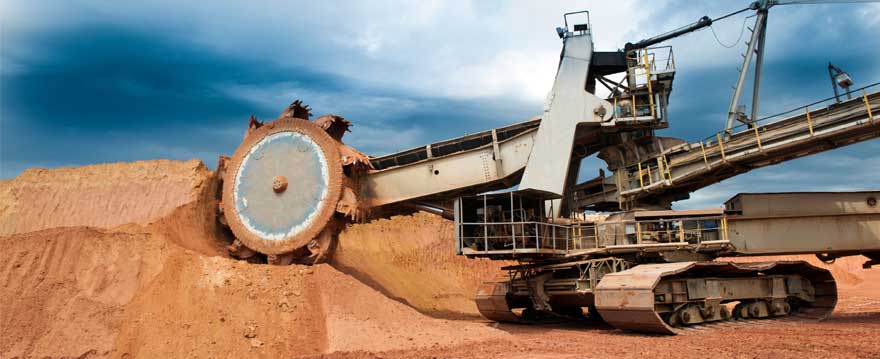 Underground mines and quarries require machines to be able to work in very difficult conditions, where the reliability and safety of systems are priority focus points for market leaders.
France Joint is aware of these necessities and can always offer reliable heavy-duty seals. The design of specific profiles combined with advanced materials has enabled the use of these types of robust seals in aggressive environments (dust, jets of water, mud, grainy sand and stone) and against pressures that can increase to 250 MPa.
France Joint responds to a growing demand for floating seals, whose technical characteristics guarantee a longer life, even in highly polluted environments. In special cases, France Joint can offer floating seals made from a very special cast iron, which can support speeds of up to 10 m/s.
Main applications
Drill jumbos
Loaders
Conveyors
Dragline excavators
Extractors
Drills
Cutting machinery
Road headers
Levellers
Heavy-duty shovels
Roof supports
Dumpers
Track-type tractors
Tunnel boring machines
Underground transport vehicles
Our products